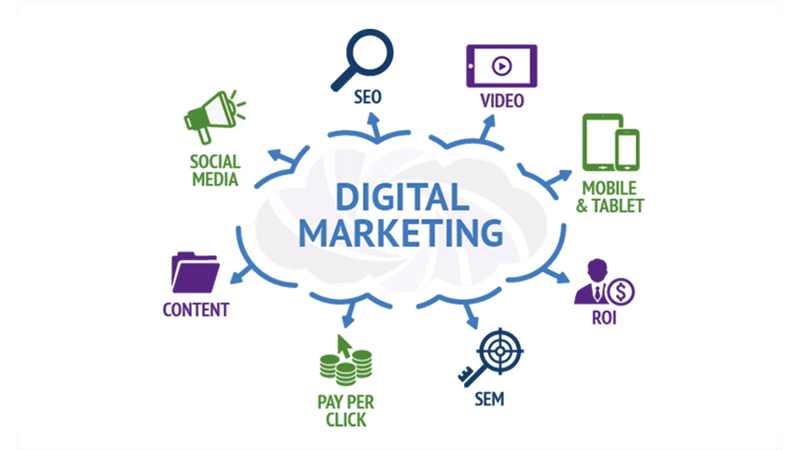 Are you new to the world of digital marketing? Or, do you find your digital marketing performance ineffective? With millions of potential customers on the internet, digital marketing is a powerful and efficient way of reaching out to them.
If you think that digital marketing means tweeting about your product or sending emails, you are wrong. Any person with an online presence will tell you that they are inundated with unsolicited mails every day.
A company or business will have to give their digital marketing some thought to make it stand out. Business branding is crucial for any company. Here are some simple ways which will help you improve your digital marketing performance. If you wish to learn about digital marketing, you can take up a
digital marketing certification course
and improve your marketing performance.
1. Use A/B Testing
A/B testing, also known as split testing, compares two options of a web page or other marketing assets. With two groups of people trying out different versions, it becomes easier to measure the difference.
If you have a great idea for marketing, you need the right data to back it up. Correct analysis with A/B testing will help you find what works and how people respond to it. Make slight variations on the landing page or a social media post and then monitor the results after each variation. This kind of data can help in future campaigns.
2. Grow Email Database
With all the other vogue tools, email marketing remains a high-impact and low-cost way to communicate with a large number of potential customers. By sending more emails you are making it more likely that a purchase may happen.
Building and growing a database will help you in spreading your brand name wider. A branding agency uses this method. By visiting your website, potential customers will learn about your products and understand their preferences.
To make more people sign up for emails, you can try:
Make the email sign up visible and attractive
Use action words and engage people with the call to action
Hold a competition and announce rewards to attract sign-ups
3. Make A Good Website
With millions of websites competing for attention, your website must be attractive and up to date. There is always room for improvement, and you must keep a check on the competition to see where you stand. A good
eCommerce website
will boost traffic and result in better performance. Visitors are looking for better user experience and don't want to waste time unnecessarily. It will help if you improve the search ranking by using the right keywords.
One more important point is to make your website mobile-friendly. More and more people are using their mobile phones for most of their online shopping, and you must take full advantage of this.
4. Learn More About The Visitors
There are tools available that allow you to track where your visitors are coming from. It is just a small piece of code but gives you a lot of valuable information. It lets you know which campaign is working and in which area.
As a marketer, you can determine if the traffic is coming from your website or print media. It will give a lot of clarity and focus to the marketing campaign. When you know the target, it becomes easier to aim. By learning more about visitor's preferences, you can improve your digital marketing performance.
5. Have A Clear Content Marketing Plan
For a good marketing plan, you need to be clear about your marketing goals. Creating the right content for your website may take time, but it is worth all the effort. Do you want increased sales or customer retention is what you are after? A good plan can attract new customers and increase profits while pushing you to a leader's position.
Every word on your website must be well thought to align correctly with your marketing goals. People don't like to read boring and generic emails and social media posts, which are all alike. With your content, you should be able to create a marketing standard. If you want good results, then developing a unique voice is very important.
Tips for Effective Digital Marketing
Digital marketing is a potent mix of arts and science. It would be best if you had creativity, hard data and statistics to create an effective campaign. Some things which can help you to do this better are:
Regular Assessments
Constant reviews and assessments will definitely help you to improve. To ensure that the next marketing campaign is better than the last one, you need to review the previous ones honestly.
See what works and resonates with customers. Once you are done with a campaign, please don't wash your hands off it. Review and analyze and gather relevant information. This will keep you on the right track and help you achieve your marketing goals.
Flexibility
Making and having clear goals is essential for digital marketing, but it does not mean that you stick to it. Sometimes, due to unforeseen situations, some campaigns may not be successful. If you find that response is not as you expected, the faster you adapt, the better it will be. What matters is the final goal. How you reach it is not very important. The key is to identify the points or issues which need the tweak.
Hire Professionals
If it is a crucial campaign, then it makes sense to ask for professional help. If your marketing team is not equipped to handle digital marketing, then hiring a website designing agency with experience in this field is always a better option.
Conclusion
In this day and age, when the internet can connect everyone worldwide, digital marketing performance can make or break a company. For the best results, you should try to use all the strategies mentioned here in tandem. One good step should lead to another good one.
Digital marketing is an effective way to showcase your products, services, or company to potential customers. Follow the right steps to reap the maximum benefits of digital marketing.